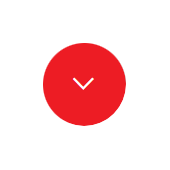 ---
The Ministry of Housing and Urban-Rural Development has released 10 standards for promoting high-quality urban development
---
Xinhua News Agency, Nanning, December 6th, the Ministry of Housing and Urban-Rural Development held the "Promoting the Development of Urban Quality Development Standards" in Nanning, Guangxi Province on the 6th, and released the "Evaluation Standard for Sponge City Construction" and "Green Building Evaluation Standards". The 10 standards aim to adapt to the new requirements of China's economy from high-speed growth stage to high-quality development stage, and support and guide the high-quality development of urban construction and engineering construction in China with high standards.
Su Yunshan, Director of the Standards and Standards Department of the Ministry of Housing and Urban-Rural Development, introduced that the 10 standards issued this time cover three aspects of promoting urban green development, ensuring safe urban operation, and building a harmonious and livable city, including "Sponge City Construction Evaluation Standards" and "Green Buildings". Evaluation Standards, "Technical Standards for Assembled Concrete Buildings", "Technical Standards for Assembled Steel Structures", "Technical Standards for Assembled Wood Structures", "Urban Comprehensive Disaster Prevention Planning Standards", "Code for Urban Drainage Engineering Planning", "Technical Specifications for Prevention and Control of Urban Inland Concrete" "Urban Residential Area Planning and Design Standards" and "Urban Integrated Transportation System Planning Standards".
It is understood that China has formed an engineering construction standard system with Chinese characteristics, and the standard quality level has also been greatly improved. Some standards have advanced internationally and even internationally. In the field of housing and urban and rural construction, 356 national standards for project construction have been issued, and 765 industrial construction standards for urban and rural planning, housing construction, and municipal engineering industries have been issued. All provinces (autonomous regions and municipalities directly under the Central Government) have issued 4,468 local standards for engineering construction.
Excerpt from Xinhuanet 2018.12.06 Reporter Lei Jiaxing