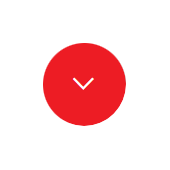 ---
Changzhou Huayi Construction Engineering Co., Ltd. (formerly Jiangsu Huayi Decoration Engineering Co., Ltd.), founded in 1986, is a professional contractor for building construction, building curtain wall design and construction, steel structure engineering contracting, architectural decoration and decoration engineering contracting in one. Specialized design and construction companies.
First, the address
Huang Tiandang, Zhenglu Town, Tianning District, Changzhou City, Jiangsu Province
Second, the size of the company
Covers an area of ​​60,000 square meters, construction area of ​​28,000 square meters, registered capital of 109 million yuan. We have many experienced construction designers and management teams with many honors and awards. The company now has an annual production capacity of 500,000 square meters of aluminum alloy doors and windows, plastic steel doors and windows, built-in curtain wall (glass curtain wall, stone curtain wall, aluminum curtain wall) production capacity, with an annual output of 200,000 square meters of unit curtain wall production capacity. With a full set of advanced equipment and technology imported from abroad, the aluminum alloy profile processing center imported from Germany in 2012 will enable the full-computer numerical control operation of aluminum profiles, which is the advanced level of domestic profile processing. In addition, it has a number of aluminum alloy doors and windows building curtain wall processing equipment imported from West Germany Yelu and the United States, with a clean plasticizing room and curing curing room for the production of hidden frame glass curtain wall and supporting mechanical processing and rubberizing equipment. In 2014, we introduced a series of unitized curtain wall processing equipment from Germany Wigma, which became the largest unitized curtain wall production center in Changzhou, and it is a leading level in Jiangsu Province.
Third, the company's business scope
Specializing in general contracting of construction projects; design, construction, installation and supporting services for building curtain wall, building decoration and steel structure engineering; production and installation of metal doors and windows, building energy-saving doors and windows and rolling shutters; mechanical and electrical equipment installation engineering, waterproof and anti-corrosion insulation Design and construction of engineering and landscaping projects; contracting overseas building curtain wall, metal door and window project and domestic bidding project, contracting survey, consulting, design and supervision projects for overseas building curtain wall projects and exporting equipment and materials required for the above-mentioned overseas projects, and dispatching them to the outside The laborers required to implement the above-mentioned overseas projects.
Fourth, corporate performance
Integrity is the foundation of Huayi's own development. Quality is the winning weapon for Huayi to expand its market. Management is the institutional guarantee for the continued healthy development of Huayi Company. Innovation is the driving force for the continued development of Huayi Company. Over the years, the company has adhered to the business development path of "establishing the enterprise with integrity, surviving with quality, winning the market with strength, and promoting development with science and technology". With modern enterprise management as the means, we are constantly working on the brand building of the company. Technological progress and perfect quality assurance system. The company has won 18 national patents and won 5 Changzhou High-tech Product Certification Certificates. It is a "high-tech enterprise" assessed by the Science and Technology Department of Jiangsu Province. The company has been rated as AAA-level credit enterprise for many years and is a three-star demonstration unit of China's credit trade enterprise; it has been awarded the "Contract-honoring and Credit-respecting Enterprise" by the State Administration for Industry and Commerce, and the "Contract-honoring and Credit-respecting Enterprise" of Jiangsu Province; Jiangsu Quality and Credit AAA Brand enterprise; Jiangsu garden-style unit; won: National Top 50 Building Curtain Wall Industry; Top 10 Building Decoration Enterprises in Jiangsu Province; 2012 Top 100 Enterprises in Construction Industry in Jiangsu Province; 2014 "Excellent Enterprise in Construction Industry in Jiangsu Province" "; Jiangsu Province Excellent Decoration Enterprise" (2007-2017); Changzhou Excellent Building Decoration Enterprise (2003-2017).
Accumulatively completed the construction of 5 million square meters of curtain wall, aluminum alloy doors and windows of 3 million square meters. A number of building curtain wall projects with a height of more than 100 meters and a single project volume of over 10,000 square meters have been completed, including 6 national Luban Award projects, 5 national high-quality projects, 9 national architectural engineering decoration awards, and 32 provincial high-quality projects. 29, 23 scientific and technological innovation awards, and 18 overseas projects.
The company will give full play to our technical advantages in curtain wall design, production and installation, further expand the domestic and international markets, and make new contributions to the development of the architectural decoration industry in the new century.


Development History
In good faith to establish enterprises, quality
of survival, strength to win the market,
to promote the development of science
and technology.